Home
Are you looking for a dentist that can help you care for your teeth throughout life? Then come to  George Kostakis D.D.S., P.A. and let us put our expertise to work for you!
George Kostakis D.D.S., P.A. is a specialty dental practice in the Palm Harbor, Florida, region. Not only do we practice "gentle dentistry," we also offer multi-lingual service, with English, Spanish, and Greek. We offer a wide variety of services, from cosmetic tooth whitening to porcelain fillings. We also can do root canals, crowns, extractions, dentures, and bridges.
Our goal is to give you high-quality dental care at very affordable rates!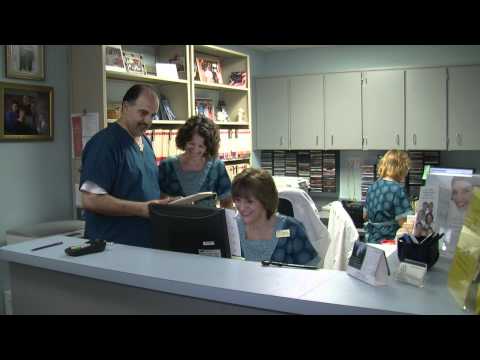 Call Dr. Kostakis for an appointment today!
Phone: (727) 787-7434

We'll be glad to answer any of your questions, and we're sure you'll be pleased with our service, quality of care, and emphasis on comfort.

Business Hours:
8:00 a.m to 6:00 p.m., Monday through Wednesdays
8:00 a.m. to 1:00 p.m., Thursdays & Fridays
(Closed for lunch between 1:00 p.m. and 2:00 p.m.)
Financing Available:
No dental insurance? We are pleased to offer you outside financing through City Health Card and Care Credit. They offer fixed rates as well as interest-free options.
2012 Fall Newsletter:
In case you did not receive it in the mail or simply misplaced it, please feel free to
download our Fall 2012 Newsletter here.
Mission Statement
To care for our patients by exceeding their expectations in a relaxing and comfortable atmosphere. To also provide optimal oral health through gentle, quality treatment and education of dental disease prevention.